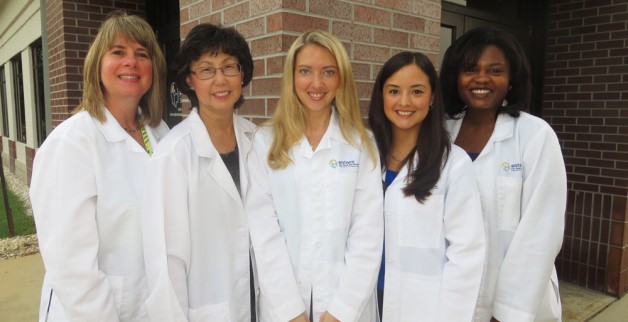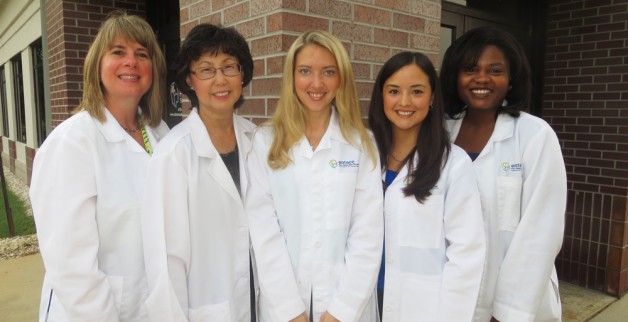 Drs. Karlovitz, Motel, Reavell, and Benitez
"Want to hear better? Get more out of life? Try the new hearing aid technology for yourself and discover the difference. Call today to schedule your hearing aid consultation.
Advanced Hearing Solutions aims to free you from your hearing loss. Our Audiologists will help you find the perfect solution to your individual hearing needs. We offer free hearing tests and hearing aid consultations, as well as dispense major manufacturers of hearing aids such as Phonak, Oticon, Resound, Siemens, Starkey, and Widex so we will be sure to find the perfect aid for you.
There is a trial/ return period and no-interest financing is available. For your convenience, we repair hearing aids on site, and sell hearing aid batteries. To help protect the hearing you have, we make custom ear plugs, musician's ear plugs, in-the-ear monitors, and shooter's ear plugs. We also offer other assistive listening devices such as TV Ears and Tinnitus maskers.
Please call us to schedule an appointment. We look forward to hearing from you!
Dr. Benitez and Ms. Tongue (the intern) are terrific; always ready to help and answer questions. They make it clear you can contact them at any time. When I go here, it is one of my few "fun" visits to a physician's office.
– John Shea 

"My husband and I have been going to Advanced Hearing Solutions for several years. Their service and expertise is excellent and have been very helpful for both of us with our hearing loss—-Koren Motel is terrific as are all the girls in the office!"
– Lynne Ball 

"I love my hearing aids, they have made such a difference in my life. My audiologist was Samantha Reavell at ENTACC. She was very knowledgeable and very professional but also very friendly and very helpful, especially since this was an entirely new experience for me. My ongoing visits are informative and I never feel like I'm being rushed."
– Ellie Baciewicz 

Exton Office
111 Arrandale Boulevard
Exton, PA 19341
West Chester Office
600 East Marshall Street, Suite 101
West Chester, PA 19380
Kennett Square Office
402 McFarlan Road, Suite 203
Kennett Square, PA 19348
Newtown Square Office
4667 West Chester Pike
Newtown Square, PA 19073